WHAT PLAYERS SHOULD KNOW BEFORE THEY WAGER
Anyone who wants to gamble online should be sure to understand the various ways in which they can stay safe before they provide any information or make a deposit. The following tips and tricks have been put together by GamblerCentral.com to ensure that players make the best decisions possible regarding their game-play.
Choosing a Venue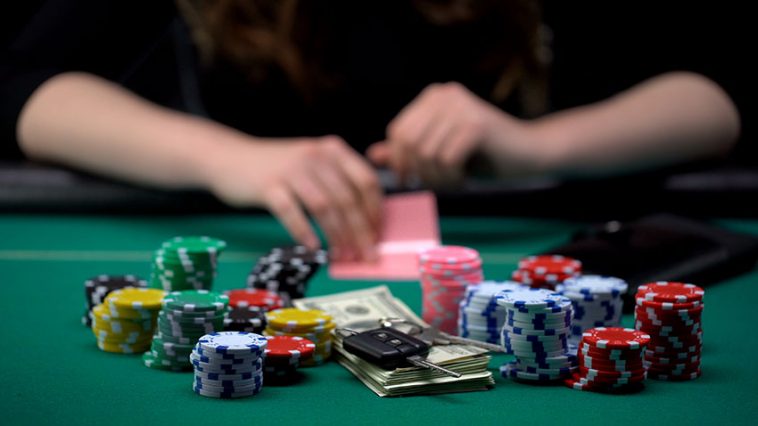 One of the first things that many players wonder is where to gamble online. There are literally thousands of online casinos these days, and not all of them are as reputable as the next. First and foremost, players should always ensure that the venue being considered is licensed and regulated by a trusted and legitimate jurisdiction. Above and beyond this, the player should also make sure that the casino has received a seal of approval from a third party like Price Waterhouse Coopers or eCOGRA. These bodies monitor and audit casino software regularly to ensure that their players are being treated fairly.
Setting a Budget
Once the player has determined that the casino itself is safe, the next thing the players should do before they play for real money is set a budget for themselves–and remember to stick to it. Gambling addiction is a serious issue and it is easily avoidable, especially when players are able to set budgets for themselves prior to starting a gambling session. For instance, if a player can spend $50, then he or she may determine that 10 hands of blackjack at $5 per hand may be the best way to go. Players should never chase lost money and they should also set a point at which they will stop gambling if they are ahead, such as when their starting bankrolls have been doubled. There are many articles that outline how gambling for real money is becoming an addiction to many which is why it is so important to set a budget or limit on your spending anywhere you potentially risk losing it instead of gaining any. Countless amounts of people go bankrupt while gambling because they believe in having the best luck; that the next time will be their ticket to fortune. Unfortunately, with almost every game meant to wager your money, the odds are not in your favor. People will study manuals telling them they will get rich by the end of their reading, or by using this one and only strategy or system you will strike it rich. It's a whole other business – companies promoting that winning will score millions, but only for a small price. You must be aware of the games you are playing, and if you use certain systems or strategies to assist you, know you are still, no matter what, playing with the odds against you. Real money gambling is based on chance and luck, and having some sort of cap on your hard earned money is crucial to being truly successful.
Player Responsibilities
When a player chooses to gamble online real money is often going to change hands. In order for this to happen, the player will need to provide some financial information that will be transmitted via the internet. Players should always make sure that their firewalls are turned on and that their virus protection is up to date prior to entering any such information. Better yet, they should make sure that the website through which the payment will be processed is secure. All of these things are the responsibility of the player.
Read the Terms and Conditions
Every casino site will offer players a bonus of some sort, and these are legitimate ways for players to increase their bankrolls. However, many of these bonuses are associated with certain terms and conditions that dictate when they can be cashed out and the games that can be played as part of clearing the wagering requirements. Every player should take the time to read all of the terms and conditions associated with any bonus offer before accepting the bonus so that there will not be any surprises later down the line.
Gamblercentral.com will continue to keep players updated and provide information about the best venues for online gambling and the best ways to stay safe. Players should always exercise caution any time they choose to enter their personal and financial information on the Internet, however.